Free Movie Night
When:
January 10, 2020 @ 7:00 pm – 9:00 pm
2020-01-10T19:00:00-05:00
2020-01-10T21:00:00-05:00
Where:
Exeter Bible Fellowship
187 Huron Street West
Exeter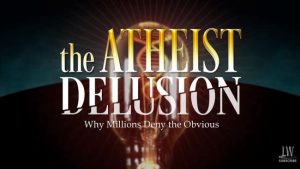 FREE MOVIE NIGHT
Come see the movie "The Atheist Delusion" at Exeter Bible Fellowship, Friday, Jan 10, 2020 at 7:00 p.m.
Ray Comfort has returned to his documentary-interview style presentation, releasing his new film, The Atheist Delusion. This is a film geared towards people who claim to be atheists, but haven't really thought through their position. The film is presented in two halves, the first dealing with some logical questions which when answered show the atheistic position to be delusional, and the second half dealing with why they deny what they obviously know to be true about the creation of the world around them.